student fellows, interns and graduates
In addition to its state-of-the-art facilities, a key benefit of the Incubation Program is its ability to connect incubator companies with University faculty and students. As part of its program, the Incubation Program advertises to suitable students and helps recruit them to work as fellows, part-time employees or interns.
2020 UConn TIP Innovation Fellows Program
Pairs students with UConn technology startup companies for mentored research internships in Business or STEM. Companies are located on-campus in Storrs and at UConn Health, Farmington.
Applications for the 2020 Summer Program are being accepted until Friday March 13
For Students: Applications Closed
For TIP Companies: Applications Closed
Events Calendar: Coming soon!
​UConnTIP Innovation Fellows - Summer Immersion Bioscience, Entrepreneurship & STEM Program: mentored 10-week long summer fellowships

Open to UConn undergrads, master's students, and recent grads
Any UConn major: Business or STEM
Summer stipend: $4,000 for undergraduates and $5,000 for master's students
CT residency or US citizenship are not required

Research-for-Credit: academic credit earned for part-time research

Open to any enrolled UConn student (undergraduate or master's)
Fall or Spring semesters
Unpaid
Requires previous experience as a UConn-TIP Summer Innovation Fellow
For more information, contact tip.fellowships@gmail.com
---
---
What is a University startup company?
A UConn TIP startup company helps a discovery or innovation become the next new product or therapy. There are more than 35 UConn TIP startup companies in UConn's Technology Incubation Program (TIP). These companies are developing and commercializing new technologies in areas like diagnostics, digital health, medical devices, software, pharmaceuticals, manufacturing, and more. View all TIP companies.
What kind of research does a UConn-TIP fellow do?
UConn-TIP fellows participate in mentored research with their host TIP company. The research could be in STEM or Business areas such as:
Chemistry, molecular biology, pharmacology, bioengineering, computer sciences and more
Marketing, accounting, planning, communications, management and more
UConn-TIP fellows receive special academic enrichment including seminars and final research presentations at UConn-TIP Research Day
---
What have previous students said about their experience?
"couldn't have asked for a better mentor"
​ "great learning experience to see real world applications of theory learned in the classroom"
"the presentation definitely helped me to organize and think critically about my results"
"wonderful experience and I am very grateful for the opportunity"

For more,
2018 TIP Companies Help Students "Startup" Their Careers
2017 TIP Internship Program Delivers Big Rewards
2016 Hartford Courant's article.pdf
2016 Listen to the WHUS podcast Discovering New Advances (DNA)

Program Contact:
Dr. Caroline Dealy
Founder and Director, UConn-TIP Innovation Fellows Program
tip.fellowships@gmail.com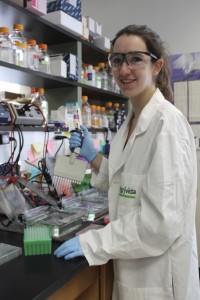 Our UConn Sponsors & Partners:
School of Business Center for Entrepreneurship and Innovation
School of Business Werth Innovation Institute
College of Agriculture, Health and Natural Resources
College of Liberal Arts & Sciences
Institute for Student Success/McNair Scholars Program/LSAMP
Office of Undergraduate Research
Office of Vice President for Research
School of Dental Medicine
School of Engineering
School of Medicine
School of Nursing
School of Pharmacy
Technology Incubation Program (TIP)
Women in Science & Engineering/ Learning Communities and First Year Programs